Open for Registration of the 4th Asia Pacific Memory Open Championships 2023
The 4th Asia Pacific Memory Open Championships, the sole international and official event that can award certificate of "Asia Pacific Master of Memory" , will be held in Hong Kong, China on August 19th to 21th, 2023.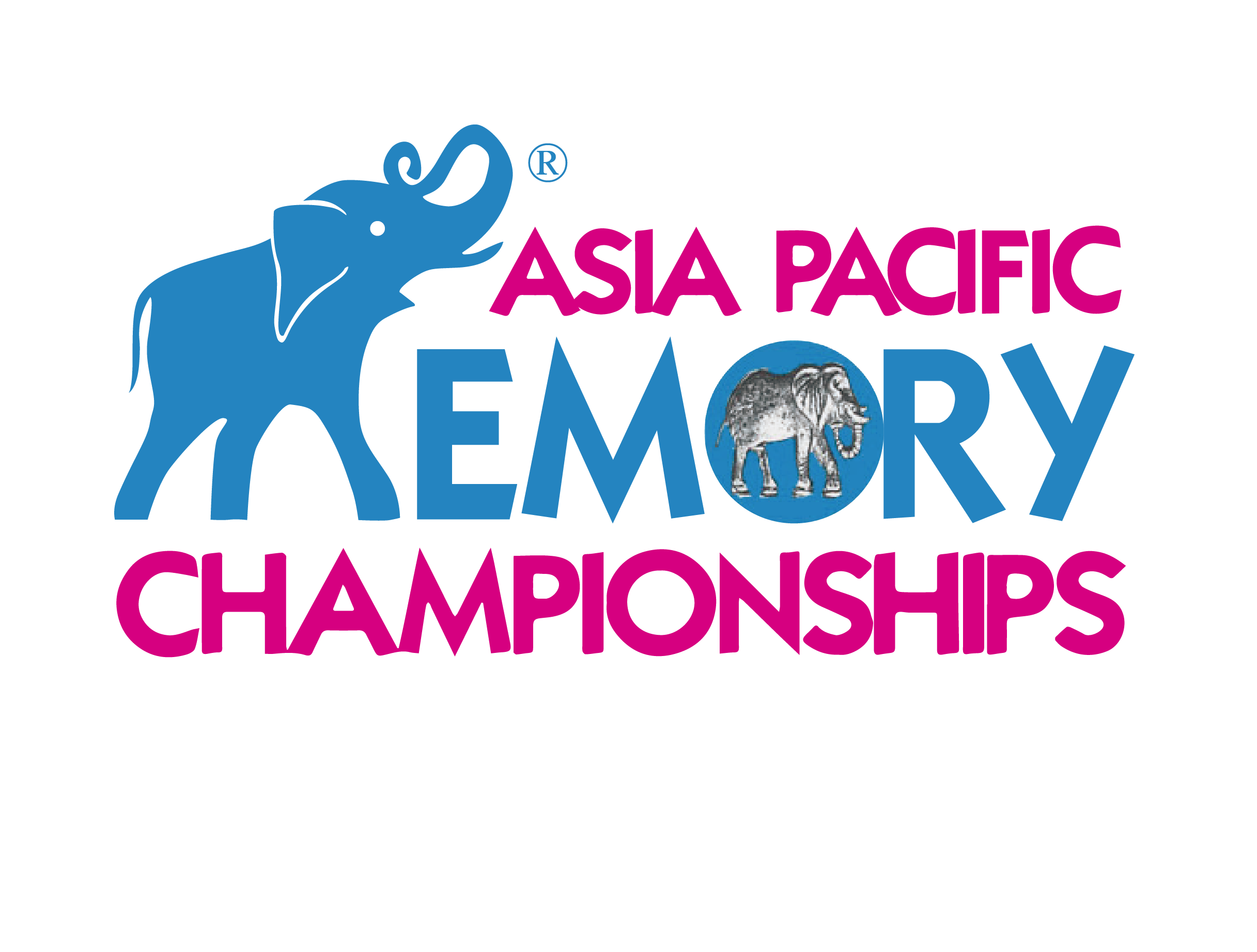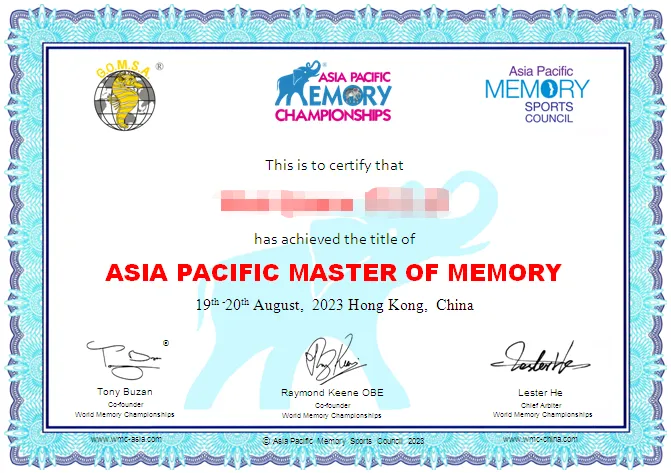 Venue​​​​:​ Hong Kong, China (Exact location will be announced in July 2023.)
Registration fee​​:​ UK£90 / RMB¥780 / HK$880
Registration Deadline​​:​ 15th July, 2023
The Schedule :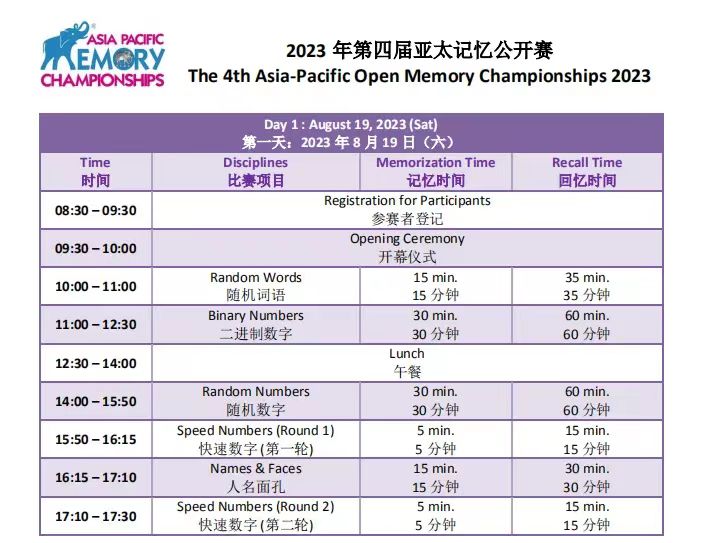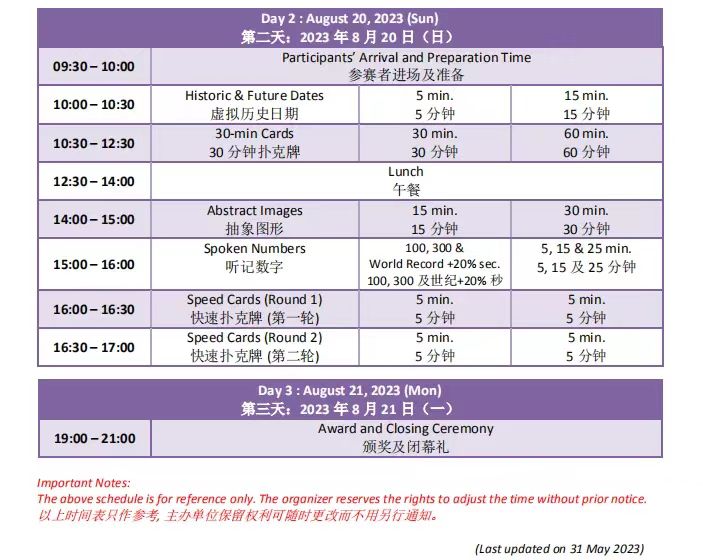 Payment method:​
Once your online registration is done, participants will receive the payment notification from email within 7 days. Registration will be confirmed after the payment is settled. (Please ensure that your email provided is correct!)
Contact us:
Telephone​:​ +86 18616757815
WhatsApp: +852 6324 8629
WeChat ID:  18616757815
Email​​:​ admin@tonybuzan-asia.com  Or  hki.memory.edu@gmail.com
Click on the registration link  as below and register now!
http://clj3vihrwvr9sw5w.mikecrm.com/s0bJSsy
Previous events
The 1st Asia Pacific Memory Open Championships, in Guangzhou, China, 2017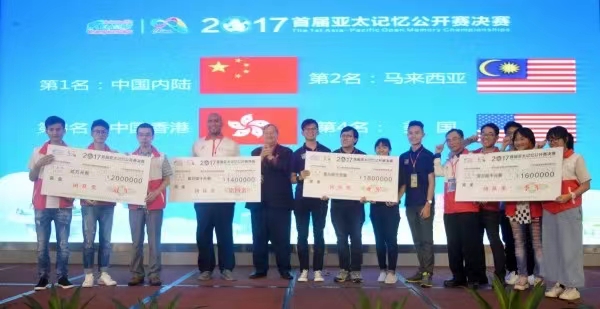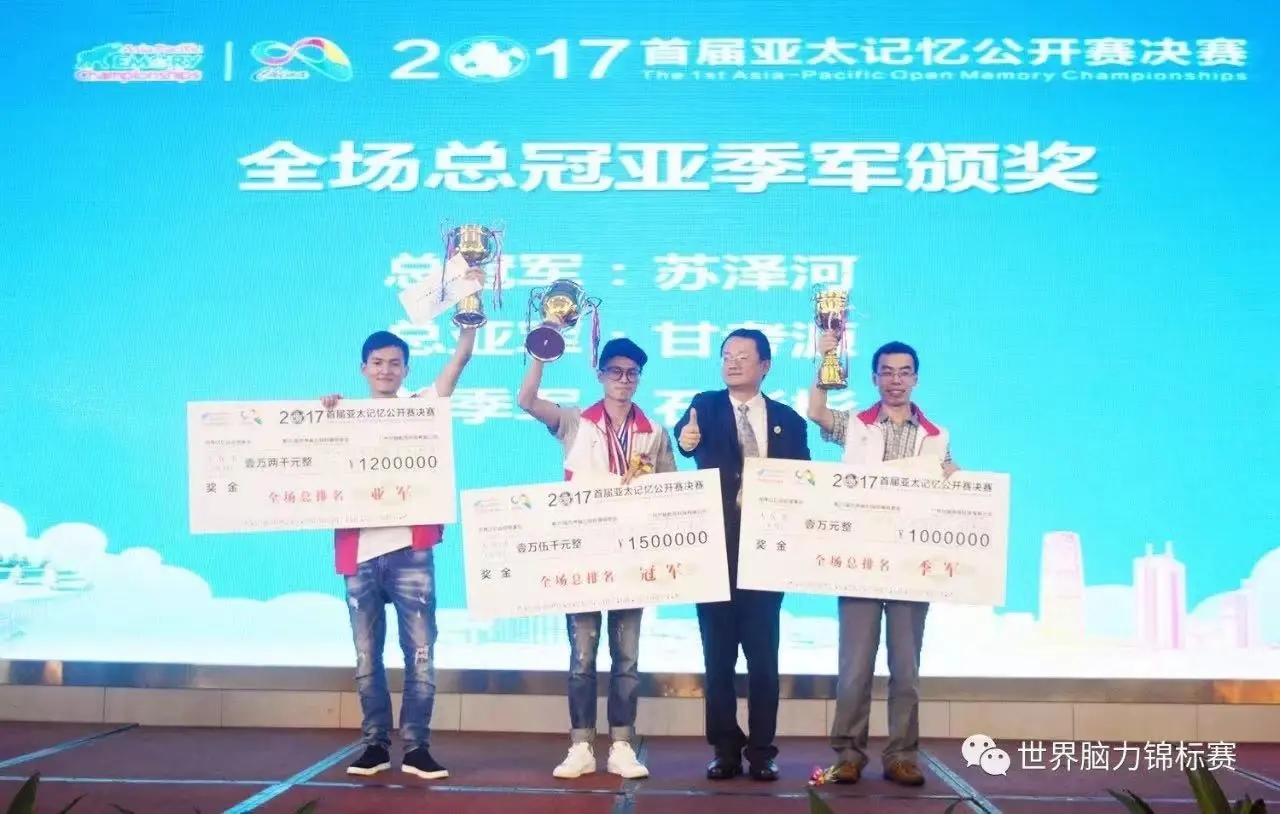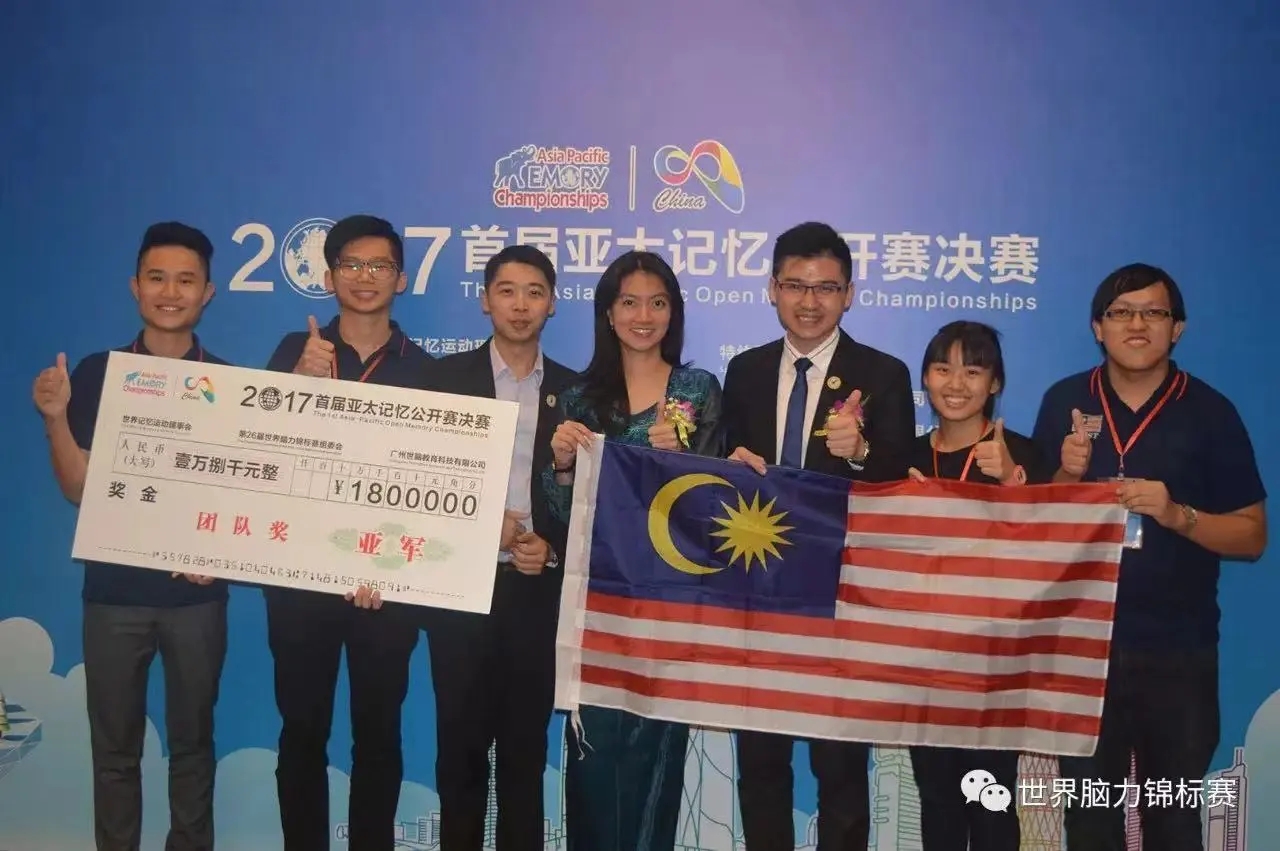 The 2nd Asia Pacific Memory Open Championships,in Hong Kong, China,2018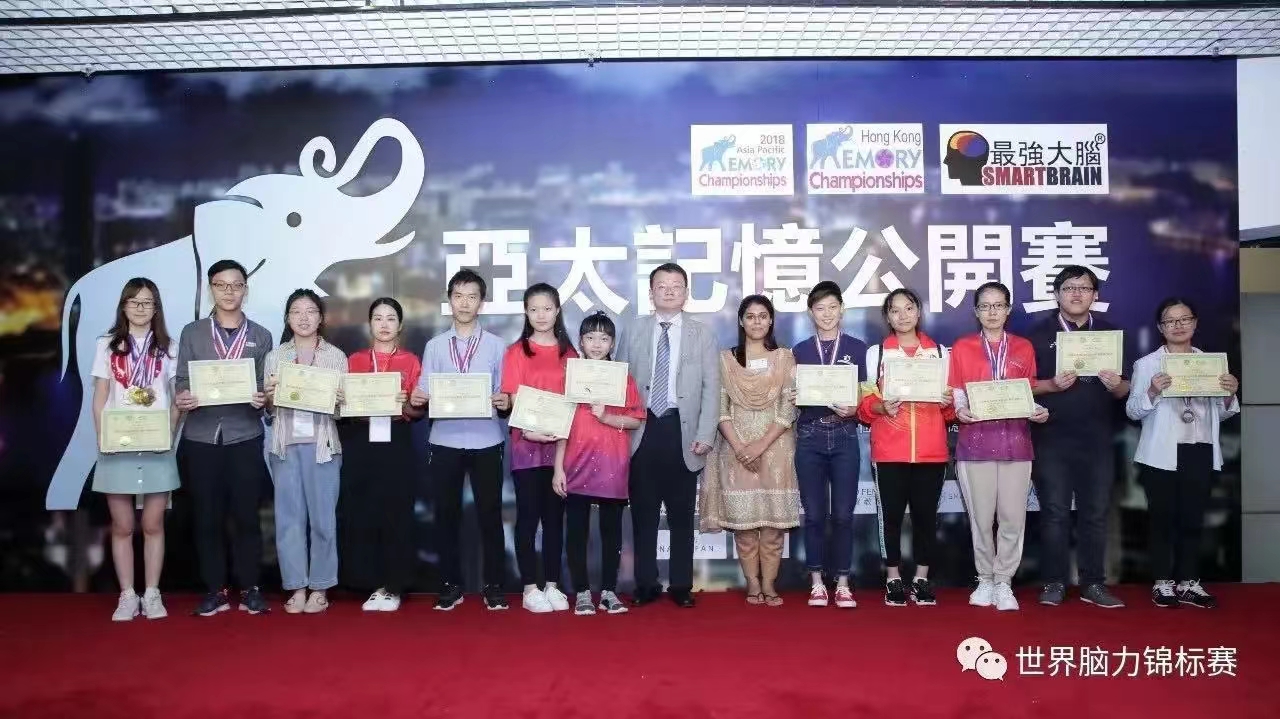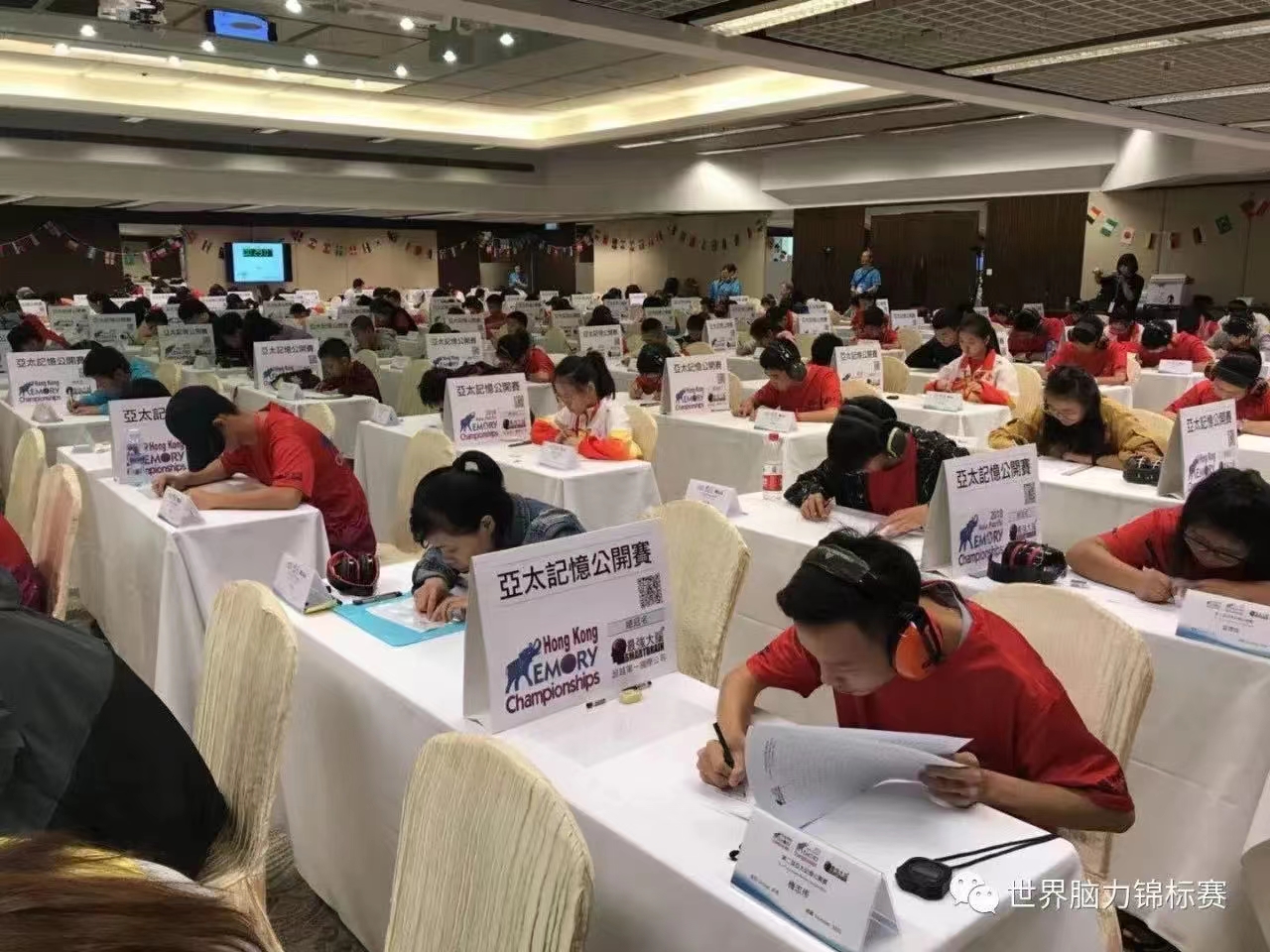 The 3rd Asia Pacific Memory Open Championships, in Malaysia,2019